Alabama Industries
Information Technology
Alabama is an emerging hub for the information technology industry. Access to talent, partnerships with higher education, low costs of living and doing business create a rich ecosystem for the industry.
Alabama is home to numerous nationally known companies with major IT operations. Robust defense, finance/insurance and healthcare industries were the genesis of many of these companies.
Over $1 billion in annual revenue serving industries such as banking and finance, government, education, consumer products, GIS, and utilities automation.
The Internet Exchange in Montgomery is
one of only four in the Southeast
The National Computer Forensics Institute in Birmingham–Hoover MSA is a federally funded training center for digital evidence and cybercrime investigation
34 public universities and colleges
offering IT degrees
IT Operations that Call Alabama Home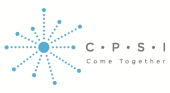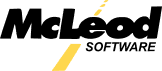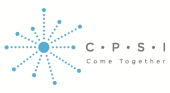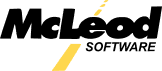 Alabama's Technical and Educational Leadership Supports Growth and Operational Savings
Alabama's higher education system offers new and expanding companies access to excellent workforce training, state-of-the-art technology and innovation.
There are 28 four-year colleges and universities and 24 two-year community and technical colleges strategically located throughout the state, with 13 public four-year institutions and 21 public two-year institutions offering IT degrees. AIDT, Alabama's #1 incentive, provides a total workforce delivery system at no cost to qualified employers. The state also provides a number of tax incentives designed to assist with a cost-effective start-up and providing continued operational savings.
SELMA, Alabama — Craig Field, the airport and industrial park in Selma, will soon become home to the nation's first Remote Tower Air Traffic Control Center and a unique training academy stemming from a project that could revolutionize airspace control services. Read more at Made in Alabama.
The 40,000 square-foot center near the Auburn University campus will offer private and public organizations more secure and efficient access to fiber networks and more content for consumers. CEO Andrew Albrecht said AUBix would serve companies in healthcare, financial services, manufacturing, and other sectors, as well as academia, and state and local governments. Read more…
There is no doubt the topic of infrastructure is on the minds of many Americans. Seventy-four percent of respondents to a June 2021 Pew Research poll identified infrastructure in the U.S. as a "big problem." But infrastructure is much more than the highway paving projects and municipal utility overhauls we usually think about. In fact,…
There's Even
More To The Story