Alabama Industries
Chemical
Alabama is home to chemical companies such as Akzo Nobel, BASF, Daikin, Evonik Degussa, Huntsman, Occidental, Olin, SABIC, Solutia and Syngenta.
Alabama exports over $2 billion worth of chemicals each year.
The Alabama Gulf Coast Chemical
Corridor stretches 60 miles throughout
the Mobile area
Olin Chlor-Alkaliis is the world's leading
chlori alkali producer
Access to the Gulf of Mexico offers great
value to refinery operations and other
petrochemical plants
Chemical Industries with a Presence in Alabama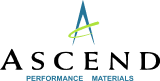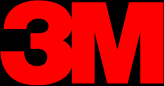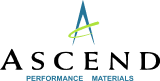 Alabama's Top-Ranked Chemical Engineering Education and Training
Training and education are a leading priority for the chemical industry in Alabama. Five colleges have top-ranked chemical engineering programs offered for both undergraduate and graduate students. They are the University of Alabama, Auburn University, University of Alabama in Huntsville, University of South Alabama, and Tuskegee University.
There are 28 four-year colleges and universities and 24 two-year community and technical colleges are strategically located throughout the state.
AIDT, Alabama's #1 incentive, provides a total workforce delivery system at no cost to qualified employers.
McINTOSH, Alabama — Linde, a leading global producer of industrial gases, plans to build a new hydrogen plant in Washington County as part of an $83 million growth project that will have a substantial impact on the community's economy. Read more at Made in Alabama.
Site selection professionals surveyed by national publication Area Development once again ranked Alabama among the top states for doing business, citing a range of factors that underpin a business-friendly environment. Alabama ranks No. 6 overall in the magazine's 2020 "Top States for Doing Business" analysis, continuing a long run in the annual survey's Top 10…
BIRMINGHAM, Alabama – Four Alabama businesses that have developed innovative ideas to combat challenges in the COVID-19 era have been awarded a share of $150,000 to bring their plans to life. The businesses, with ideas that range from an exposure notification app for COVID-19 and other viruses to a new concept to promote safety in…
There's Even
More To The Story
Chemical Industry
Resources