A Rewarding
Quality of Life
In addition to being a great place to work, Alabama is an incredible place to live. With vibrant communities, rich natural beauty, sports, and activities, Alabama has a lot to offer you and your workforce.
Easy to Live.
Easy to Love.
Alabama offers an array of advantages that make it a perfect place to build, expand or start a new business. Our state boasts a robust, diverse and inclusive lifestyle, a cost of living significantly below the national average.
Here, you'll discover an abundance of natural resources, a range of natural and scenic wonders and mild weather to complement virtually any lifestyle or adventure, whether it takes you to our mountains or the miles of sandy shorelines on our Gulf Coast.
Alabama is also home to a vibrant arts and cultural scene, with nationally renowned dining, award-winning parks, botanical gardens and a great selection of live music and theater venues.
All of which makes Alabama is an ideal place to raise a family or grow a business.
We pride ourselves on creating an environment where both individuals and companies thrive. More and more, we're being seen as a magnet for people looking for that combination of strong communities, diverse and lively culture and hospitality. Add to that our growing list of nationally ranked restaurants, micro breweries, museums, arts, sports, and you've got a state that, like you, is built for success.
Alabama offers many opportunities for exceptional education for K-12, through public and private schools. Alabama's K-12 education system has implemented one of the most stringent graduation standards in the nation and is the only state-level educational agency in the nation to receive certification from the International Organization for Standardization (ISO) for its Career and Technical Education (CTE) programs. Alabama is home to 29 four-year colleges and universities and 24 two-year community, technical colleges and colleges.
In Alabama, sports (and winning) are a way of life. Enthusiastic crowds of 80,000-90,000 watch the Alabama Crimson Tide and Auburn Tigers play major college football. Alabama colleges all play first-rate basketball as well. Minor league baseball teams can be found in Birmingham, Huntsville, Mobile, and Montgomery.
Pictured: One of Alabama's most celebrated sports venues is the Robert Trent Jones Golf Trail. Eleven Trail courses are located across the state. Each facility, designed by the renowned Robert Trent Jones, offers 18 to 54 challenging holes, awesome and diverse scenery and a great value.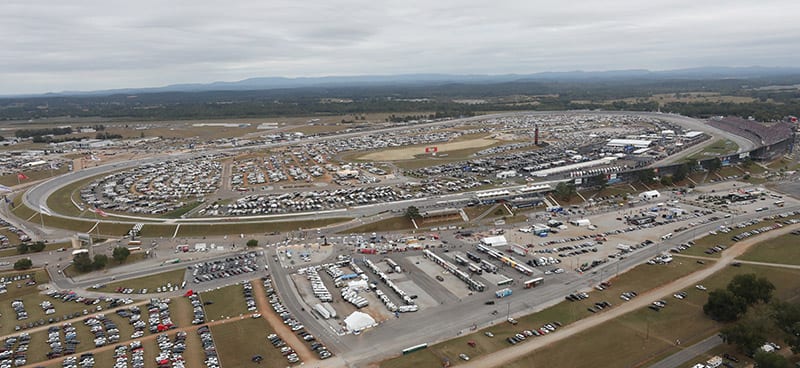 The Talladega Superspeedway is the biggest, fastest and most competitive speedway in the world. The track, opened in September of 1969, plays host to two NASCAR Sprint Cup Series (formerly Winston Cup) races. Talladega Superspeedway holds the record for the fastest 500-mile stock car race. (Photo provided by Talladega Superspeedway)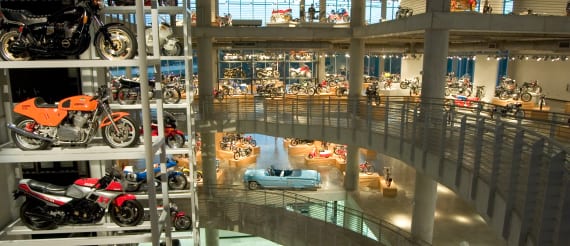 The $60 million Barber Motorsports Park and Barber Vintage Motorsports Museum opened in early 2003 near downtown Birmingham. The new museum holds arguably the largest and best motorcycle collection in North America. It is also the exclusive site of the Porsche Sport Driving School, and home to world-champion motorcyclist Kevin Schwantz's Driving School.
Alabama is one of the most biodiverse state's in the U.S., with an abundance of state and local parks, greenspace, forested land and both fresh and saltwater resources. Our unspoiled beauty makes Alabama a paradise for any active lifestyle.
Alabama has public lands for use by everyone. Alabama State Parks provide unlimited activities for the entire family. From resort lodges to rustic chalets and campgrounds, the parks provide a wide variety of accommodations, facilities and activities for outdoor adventure and activities for every occasion. Everything from resorts, camping, boating, hiking trails, fishing, golf, tennis, swimming, cabin rentals, conference and meeting facilities and more are available at 22 state parks.
Alabama has long hunting seasons, low license fees, and a variety of big and small game including deer, turkey, quail, dove, duck, geese and other game. Alabama has dozens of wildlife management areas with controlled hunting and plenty of accessible private land. The state continues development, maintenance, and management of hundreds of thousands of acres of land for hunters.
Alabama has a year-round fishing season, miles of perennial rivers, streams and delta, lakes covering thousands of acres. Plus, the Gulf of Mexico provides a full range of saltwater fishing. The Alabama Bass Trail offers five world-class fishing sites at Alabama State Parks. In addition, numerous public lakes, across the State, are managed to provide quality fishing for the Alabama fisherman.
Alabama's Gulf Coast resort communities offer the best of sun and surf on miles of sugar white sands. Gulf Shores and Orange Beach are the perfect places for a great vacation where you can swim, sail, go fresh-water or deepsea fishing, soak up the sun, feast on fresh-caught seafood, or just forget the clock and take it easy.
With Alabama's favorable weather conditions throughout most of the year, boating is a popular activity across the state. Available for boating are more than 500,000 acres of lakes, 77,000 miles of rivers and 53 miles of Gulf of Mexico coastline.
A 975-seat facility houses Montgomery's world-renowned Alabama Shakespeare Festival. Each season, it attracts thousands throughout the Southeast and beyond. Alabama also has many other fine theater groups throughout the state, including little theater and children's theater.
(Add Mention of Muscle Shoals). Alabama's symphonies have earned reputations as being among the nation's best regional orchestras. Each year they perform across the state in their masters', pop, and children's series. Opera Birmingham, Huntsville Opera, and Mobile Opera stage a variety of operas during their seasons. Productions range from traditional work to light and children's operas.
Talented ballet companies in Birmingham, Mobile, Huntsville and Montgomery feature talented and energetic dancers who give glittering performances.
Mobile, the first capital of the Louisiana Territory, celebrates the country's oldest Mardi Gras. Birmingham's Festival of Arts is the oldest continuous arts festival in America and ranks nationally among the top ten. Dothan's National Peanut Festival is held during the November harvest. A few of Alabama's other festivals include the National Shrimp Festival, Gulf Shores; the Tale Tellin' Festival, Selma; the W.C. Handy Music Festival, Florence; and the Azalea Trail Festival, Mobile.
Alabama's culinary scene is as rich and diverse as it is surprising. With cuisine that ranges from our renowned barbecue tradition, to innovative global offerings to fine dining, led by the James Beard Award winning Highlands Bar and Grill in Birmingham – recently named "Most outstanding restaurant in America." The craft brewery movement is alive and well here too, and along with boutique coffee shops, often a big part of the new community gathering space.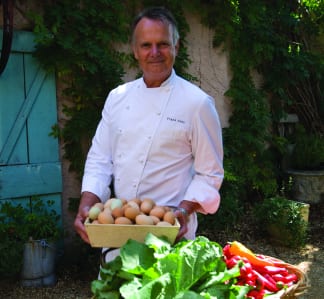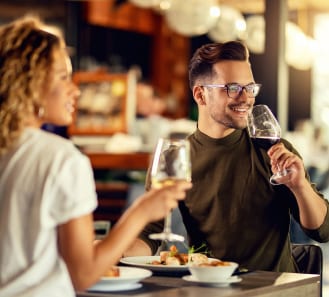 Need More Info? Check Here