Alabama Industries
Aerospace
Alabama's aviation/aerospace industry has been integral to U.S. Space and Defense programs for more than 50 years.
Today, Alabama is home to hundreds of aerospace, aviation, and defense-related companies supporting both government and commercial markets and has attracted investment from companies around the globe.
Alabama. Home of Apollo's Saturn V rockets, and Airbus' first American jetliner production facility.
AIDT, Alabama's #1 incentive, provides a
total workforce delivery system at no cost
to qualified employers.
Alabama ranks 5th in the USA for
employment of Aerospace Engineers.
Multiple universities and colleges
offering aerospace related degrees.
Aerospace Companies That Call Us Home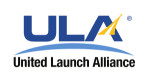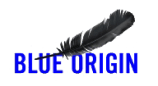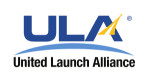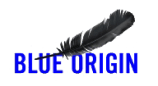 Rocketing America's Aerospace
Workforce Forward
Alabama is a leader in Aerospace and is nationally recognized for its education and training facilities and talent.
Auburn University, University of Alabama, Tuskegee University, and University of Alabama in Huntsville offer degrees in Aerospace Engineering. Several of the state's community colleges offer degrees in Powerplant, Airframe Technology, and Avionics. With 28 four-year colleges and universities and 24 two-year community and technical colleges strategically located throughout the state, Alabama provides both its citizens and industry with excellent training, state-of-the-art technology, research, and outstanding graduates.
Hailed as one of the nation's most effective state-sponsored workforce training programs, AIDT has provided state-of-the-art industrial training for new and growing business and for thousands of workers of Alabama industries. The services are cost-free for qualifying new and expanding industries in Alabama. AIDT was is the first state workforce training organization in the U.S to earn international certification for its quality management system. It was then awarded the ISO 9001:2015 certification by the International Organization for Standardization to enhance customer, societal and management goals.
Aerospace and Aviation Industry News
SELMA, Alabama — Craig Field, the airport and industrial park in Selma, will soon become home to the nation's first Remote Tower Air Traffic Control Center and a unique training academy stemming from a project that could revolutionize airspace control services. Read more at Made in Alabama.
UAB's Engineering Innovation and Technology Development (EITD) research group has been awarded a NASA contract worth up to $48.3 million for the group's continued work toward building and maintain cold-stowage units for the International Space Station. The new contract's base period began on Jan. 1, 2021, and runs through Sept. 30, 2022, followed by two…
Lockheed Martin announced Sunday it has purchased Aerojet Rocketdyne for $5 billion in a transaction involving two major high-tech companies with strong presence in Huntsville. Lockheed Martin has operated in Cummings Research Park for almost 60 years after being recruited to Huntsville by Wernher von Braun while Aerojet Rocketdyne opened its defense headquarters in the…
There's Even
More To The Story