Our convenient, comprehensive and connected logistics allow Alabama companies to win in the global marketplace. The state's infrastructure includes six interstate highways, seven commercial airports, five Class I railroads, multi-modal services and facilities, one of the nation's largest inland waterway systems, and a deep-water seaport.
ROADS
Six interstate highways
converge in Alabama
I-10, I-20, I-59, I-85, I-65, and I-22 form a highway network in Alabama, allowing easy access to major markets.
AIR
Never more than 2 hours
from a commercial airport
Commercial passengers are served by four major commercial airlines and several commuter airlines through seven airports. International flights are easily accessible via direct flights from major connecting cities. Five airports provide air cargo service. These airports have designated Foreign Trade Zones for the promotion of international commerce through the duty-free, quota-free entry of foreign goods under U.S. Customs supervision. Alabama is also located between two of the country's largest air cargo centers - Memphis and Atlanta. Alabama's air transportation network includes 92 public use airports, and most are able to accommodate corporate jets.
RAIL
Sixteen freight railroads
Alabama railroads carrying cargo over 3,700 miles (over 5,900 km) of track. Norfolk Southern recently completed the $97.5 million, 316-acre Birmingham Regional Intermodal Facility in Birmingham as part of its Crescent Corridor program to establish a high-capacity intermodal freight rail route between the Gulf Coast and the Northeast.
WATER
Inland waterways &
deepwater seaport
Alabama's water corridors connect to more than 15,000 miles (24,000 km) of inland waterways in 23 states.
The Port of Mobile can currently fit Post Panamax I and II ships, which can carry around 6,000 and 8,500 shipping containers, respectively. The New Panamax class can carry around 12,500 containers.
Alabama Wants to Help You Go Places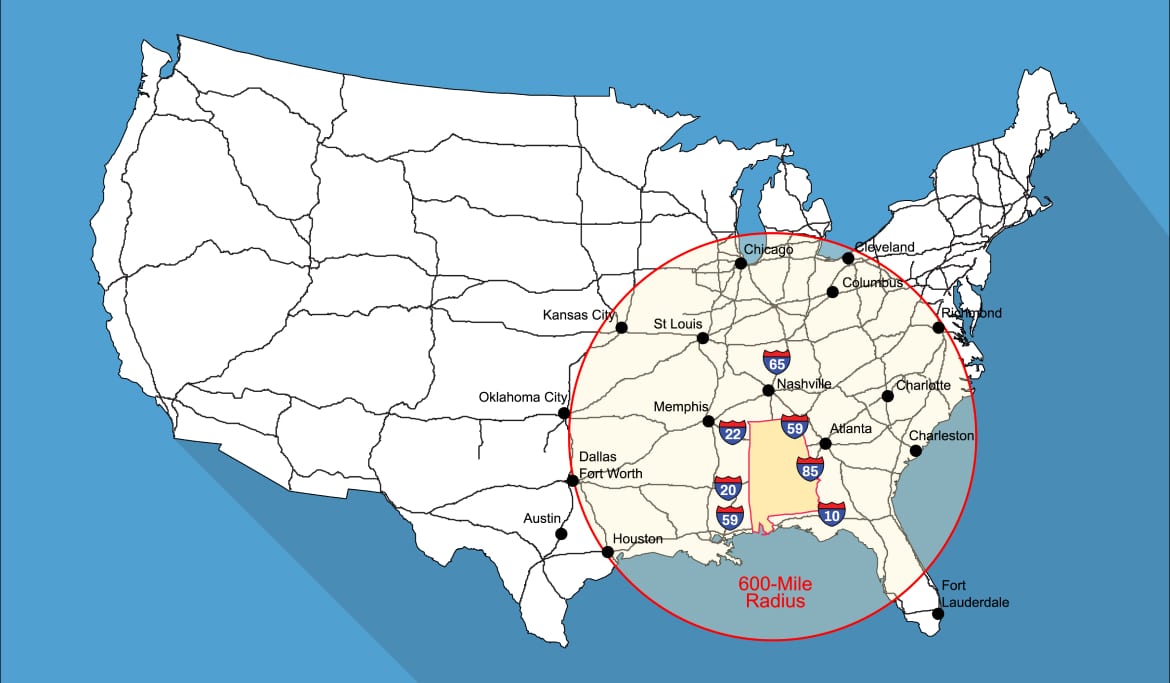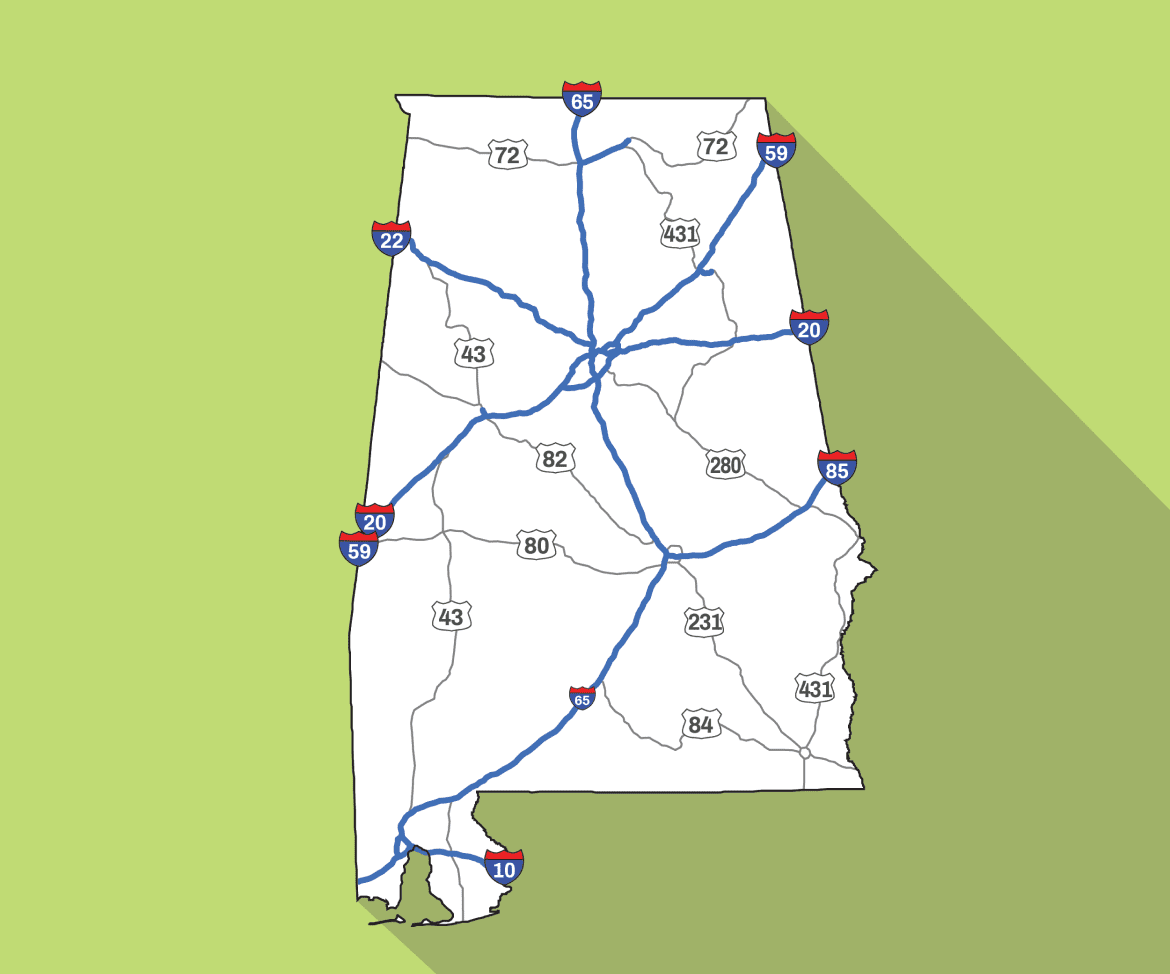 Need More Info? Check Here