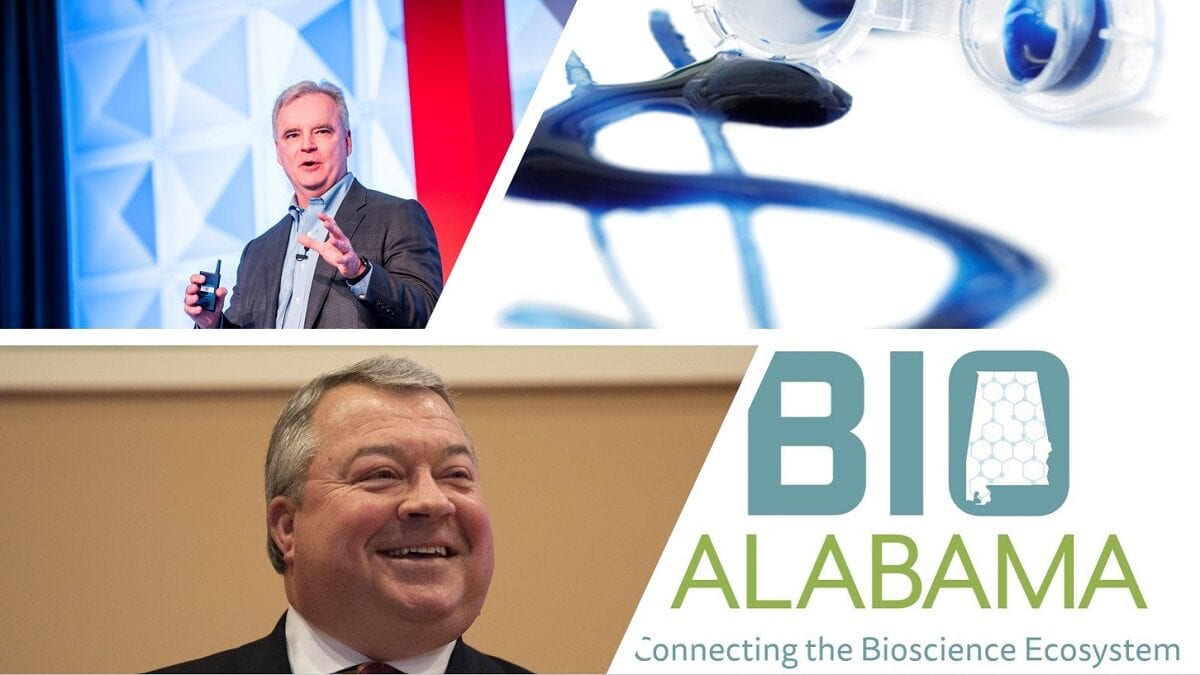 Barker and Canfield chart growth of bioscience industry in Alabama
Oct 14, 2020
Economic development leaders Greg Barker and Greg Canfield on Oct. 7 discussed the state's growth opportunities and trends in the bioscience industry during the 2020 BIO Alabama virtual conference.
Both men have worked several years to propel Alabama to success in the bioscience arena. Thanks to the state's careful planning and strategic emphasis on this growing sector, Alabama is home to 1,092 companies and entities whose focus is on biosciences, employing about 12,000 people.
Canfield, secretary of the Alabama Department of Commerce, pointed out that the state in January 2012 began targeting the biosciences industry. The state created a $4 million innovation fund, targeted biosciences, engaged with the Economic Development Partnership of Alabama's Launchpad program and joined efforts with Alabama's seven research universities.
"We're on the verge of being an overnight success after decades of hard work," said Barker, president of the Economic Development Partnership of Alabama.
To read more of the story go to: Alabama News Center – Bioscience
Learn more about the
Industry News Industry in Alabama
Subscribe To Our Newsletter