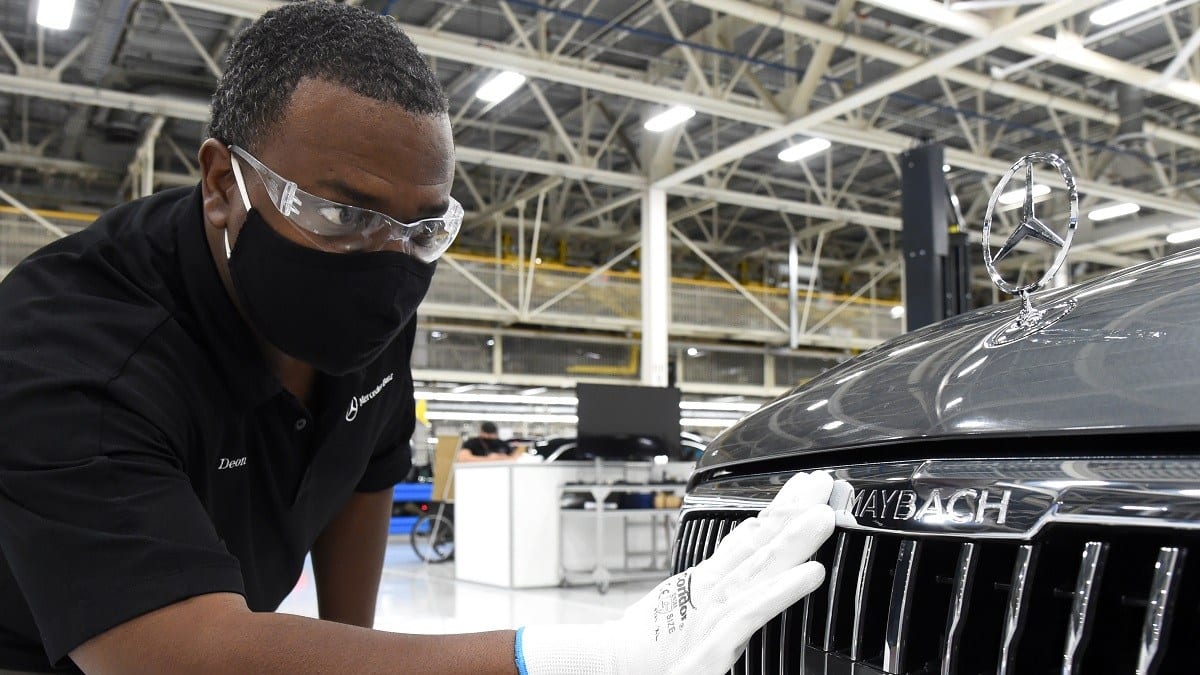 Mercedes produces high-end luxury Maybach SUV in Alabama
Sep 25, 2020
Mercedes-Benz has built its first-ever Maybach SUV in Alabama.
The GLS 600 is badged a Maybach. Once its own brand, Mercedes now reserves the Maybach badge for its top-of-the-line models. The GLS 600 is the first Maybach SUV, joining a Maybach edition of the S-Class sedan.
Added features and luxury additions require special time and effort from a specially-trained team in the production of a Maybach version of the GLS.
RELATED: Mercedes-Maybach SUV to be built in Alabama
"A dedicated Mercedes-Maybach team produces the specific interior equipment and appointments by hand in a separate area," Mercedes explained in announcing the Maybach GLS last November. "The team members, selected based on their skills and knowledge, were trained for this at the Mercedes-Maybach Manufaktur hand-finishing facility in Germany. Two team members are responsible for the complete finishing of each car, which takes place away from the assembly process for the other SUV models. Before and after these stations, the Mercedes-Maybach GLS models are sent to Mercedes-Benz SUV production for final acceptance."
To read more of the story go to: Mercedes-Maybach SUV
Learn more about the
Automotive Industry in Alabama
Subscribe To Our Newsletter