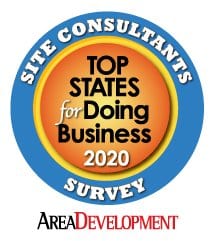 Site consultants rank Alabama a top state in Area Development survey
Sep 9, 2020
Site selection professionals surveyed by national publication Area Development once again ranked Alabama among the top states for doing business, citing a range of factors that underpin a business-friendly environment.
Alabama ranks No. 6 overall in the magazine's 2020 "Top States for Doing Business" analysis, continuing a long run in the annual survey's Top 10 that underscores the state's consistent, high-level emphasis on economic growth and job creation.
In Area Development's latest survey, Alabama earned Top 10 rankings in 10 out of 13 different individual categories, which span the spectrum of critical economic development issues. The rankings report was released today.
For more on the story click here: madeinalabama/areadevelopment
Learn more about the
Aerospace Industry in Alabama
Subscribe To Our Newsletter