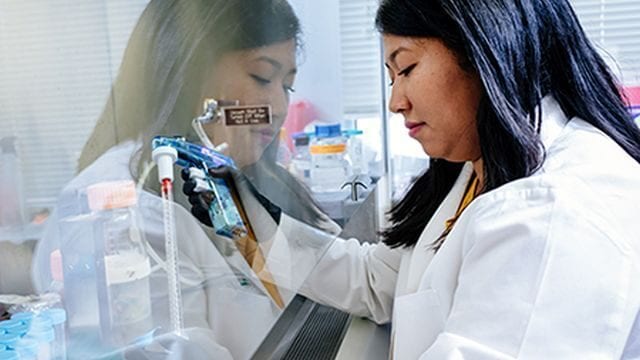 UAB research funding from National Institutes of Health tops $300 million
Oct 13, 2020
Research funding to the University of Alabama at Birmingham from the National Institutes of Health topped $300 million in 2019. The university received $328,106,722, according to the Blue Ridge Institute for Medical Research, placing UAB ninth among public universities receiving funding from the NIH.
The School of Medicine placed 22nd among medical schools, with $256,395,438 in research funding, an increase of more than $23 million over 2018. The School of Optometry ranked second among optometry schools, with funding topping $4.95 million.
The School of Dentistry ranked 11th, with a total of more than $5.9 million, while the School of Nursing tallied $4.9 million, placing the school 15th in the nation.
The School of Public Health had grants topping $14.7 million, standing at 19th in the country, while grants to the School of Health Professions reached $7.2 million.
"Topping $300 million in 2019 reaffirms UAB's place as a leading academic research institution," said Chris Brown, vice president for Research. "The leading schools in research are also the leading schools in health care, and a robust research enterprise is central to attracting and retaining the brightest faculty and students."
To read more of the story go to: Alabama News Center/UAB
Learn more about the
Industry News Industry in Alabama
Subscribe To Our Newsletter